Prefabricated Truss Deck Manufacturing Center
We introduced global leading automatic intelligent equipment with high efficiency and stable quality and incorporated the German hydraulic system and German transformer technology to ensure the stable welding spot quality of reinforcement truss and the straightness and aesthetics of truss forming. Duowei developed time-division multiplexing (TDM) upright rib double-folded steel truss deck, free of welding spots and featuring prominent effect at deck bottom, has been widely applied for high-rise prefabricated buildings with indoor cleanliness requirements or high-quality demands for the deck bottom.

Energy-efficient Building Panel Manufacturing Center
By virtue of our rich production experience accumulated over years and advanced technologies recognized at home and abroad, we have developed a new intelligent sandwich panel production line with such advantages as steel plate auto-leveling, vaporific adhesive spraying, and 7-component auto-batched polyurethane foaming, and have formed a complete industrial production ecosystem by applying multiple advanced environmental protection technologies. Moreover, we have introduced worldclass CNC folding machines, the purline production line, and other intelligent equipment, which can produce sandwich panels for metal curtain walls, polyurethane cold storage panels, clean plates, and profiled metal sheets.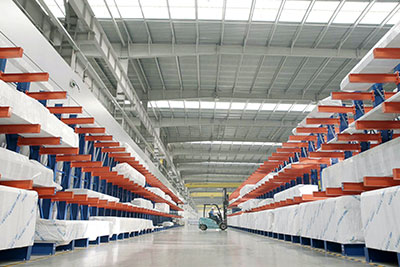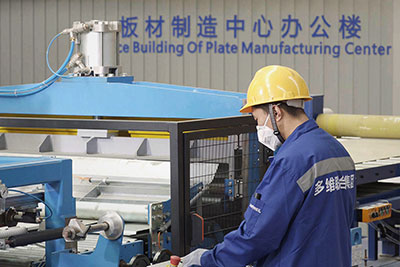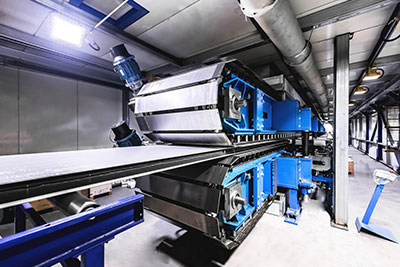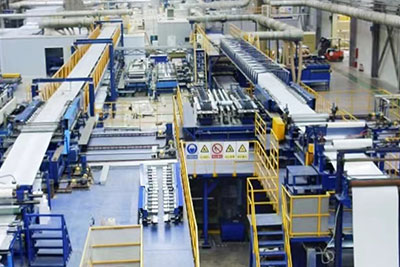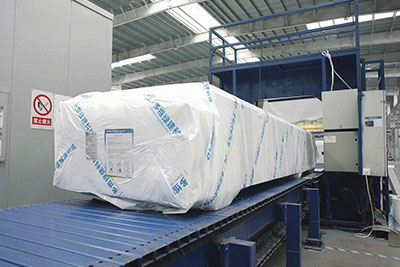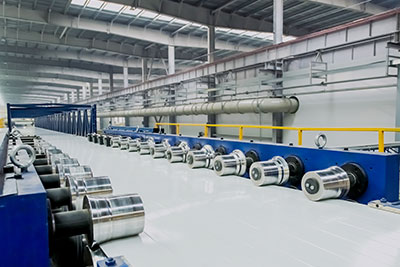 Prefabricated Building Manufacturing Center
Our introduction of international advanced intelligent equipment achieves automation and IT-supported production of critical processes that cover part blanking, primary welding of body, secondary processing of components, and coating of finished products, meeting our goals for higher speed, efficiency, and quality. We also brought in cuttingedge central PM purification and treatment facilities to achieve an emission level far lower than the limits of national and local standards.